You wrote an exceptionally tremendous blog and expected it to appear high on SERPs but the things are not happening according to your plan.
You might be already aware that until and unless you don't keep certain blueprint in mind and design your strategy according to that, your blogs won't yield most of the times.
Before discussing the points we can work on to drive traffic on your website, it's very important to understand the category of traffic people generally get on their website and then make the plan ready. There are two types of traffic basically:
Organic traffic:
People target organic traffic as it is the long term traffic which can step out and be a lot helpful to you. Organic traffic can be brought to the website by making it follow certain guidelines and let it appear high on google search results using certain keywords.
Paid traffic:
This kind of traffic can be brought to the website by spending money on running ads, promoting your content at various platforms like buying shout out from Instagram pages etc.
Tips to drive traffic on website:
Now talking about how we can drive more traffic to website by following certain guidelines.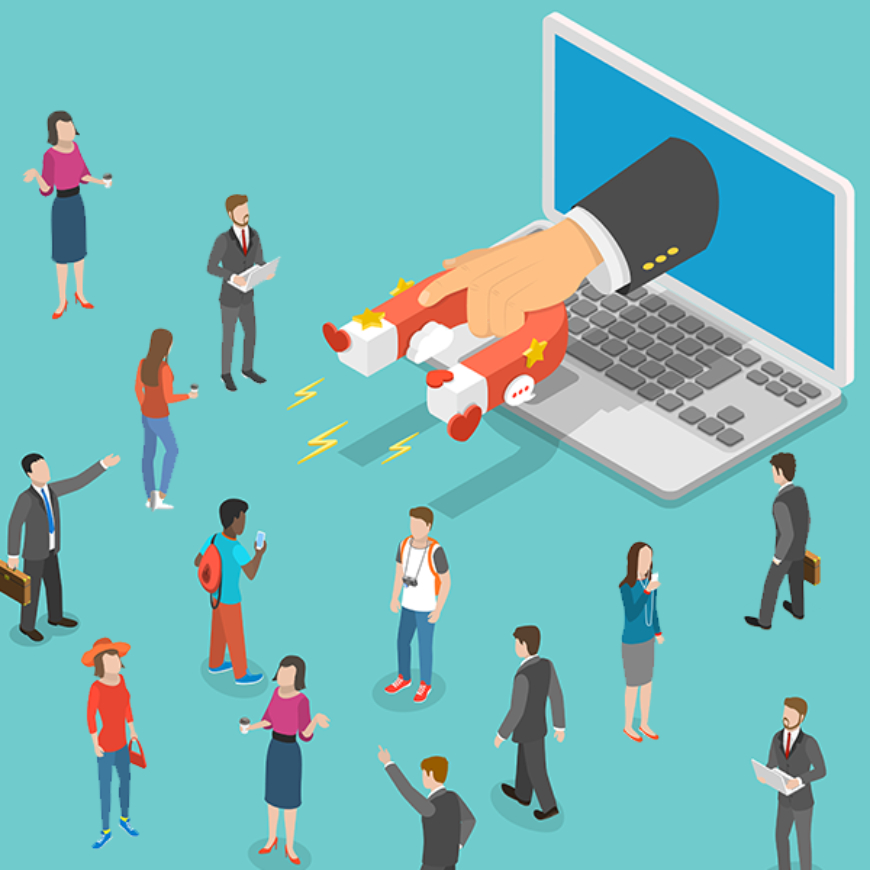 Blog regularly:
Until and unless you are not visible to your audience and you don't blog daily, no strategy or technique can rank you high and give you a good traffic. If you want to rank higher you need to show what you have.
Therefore, it is absolutely important to be consistent with blogs and posts to keep the audience always engaged.
Build relationships:
The entire idea to build a website is to build relationship with your audience. When you hit the right area as to what the viewer wants in terms of content or services, they start landing to the same website or blog for content and for the services without wasting any time.
You need to know your audience quite well about their behaviour, expectations and also about what they generally look for to have a sustainable relationship. Also there are many ways how one create relationship with the viewers and these set of ways can be improvised accordingly. For example, using words like "You" and "I" can create a healthy relationship.
Internal linking:
Don't forget to mention the link of your recent blogs which is under the same topic or is making the idea somewhat clear. These are also called crosslinks and google consider it a lot while indexing your blog.
Google finds your content/ posts best when they are linked from somewhere. Before your content is ranked it needs links. Links also helps to connect as it gives google an idea about structure of the website.
Create backlinks:
Apart from content this can come as one of the most important tactic for bringing more traffic to your blog/website. In this you can approach a blogger who can add a link of your content on his blog/website. Google consider this a lot while rating it high on search engines. Ask friends, colleagues and sympathetic business contacts to feature information about (and more importantly a link to) your blog on their sites.
Take the help of Influencers:
You can anytime approach the big names or the people who have already created a name in the market. You and I can seek help from them to get a good traffic to the blogs/ website.
People often hire influencers to make their product or content to revolutionize. This is normally done to gain traffic from the goodwill of the influencers.
Share on Social Media:
Nowadays almost everything that exist is existing on social media. Sharing and using social media as one of the medium of advertising is the best option as social media is almost used by everyone and will increase more. People are more active here than anywhere. Social media is also cost efficient in many cases. With little tricks and strategy and keeping mind certain algorithm we can target the right people we have been looking for.
Leave helpful comments on other blogs:
The biggest way to do anything is to first show that you exist. This is a great way to help you become more visible within your niche but it obviously has to be done the right way.
This means you shouldn't just go around commenting on blogs just to get a link back to your site. Focus your comments around being helpful and building a relationship with the blogger. The results you'll see will be more indirect than anything and take a while to build up but these relationships will open doors for you.
Invest in promotion:
For as little as $10, you can "Boost" a post and increase its reach significantly.
Why not believe in this if investment is not a problem to you. There are several benefits of doing this like larger audience can be reached in a very shorter time and obviously it will provide you opportunities in the form of clients also.
Invite guest contributors:
When you invite bloggers to write as a guest it not only adds content but also gives you an opportunity to target the audience the guest blogger already has.
Various influencer in your niche who had already made their name in the market can also be asked to write a blog on your website this will not only help you increase your search ranking but will also help you to share your content with the audience that the influencer already has.
You can also contribute by writing on other people's website and share your knowledge there this will also increase your popularity.
Perform on page SEO:
First of all, decide which keyword you want your website to rank for, and according to that keyword start doing On-Page SEO. Like including your keyword in Title, Description, H1, Alt Tags etc. and involves optimizing your page properly and see where you lack at basically the purpose is to make the website fit to rank high on search engine by following certain guidelines.
On page SEO tactics also involves writing the content your audience want and write proper meta description because it is the first thing a visitor sees below the url like including your keyword in Title, Description, H1, Alt Tags etc… Following such guidelines and perform an on-page SEO definitely provides an edge.
Perform an off-page SEO:
This involves activities like link building. Once you perform this activity you will start appearing high on search results. The other benefit of this it helps you in getting referral traffic.
Email marketing:
Do you know what is the most important thing in blog writing?
It's the communication and relation building. Therefore, email marketing is the best way to provide visitor direct, concise and relevant material directly on the email of the visitor. This is one of the best tactics used which not only increases traffic but also has a very high client conversion rate.
Mailing daily newsletter and promotional offers direct to the email of the client is the best way to stay in touch of the visitor and build direct relation through that.
Use your analytics:
Use your analytics to know what is going on in the website. What kind of traffic is website generating and if that audience is being targeted properly? You can also find out if the market strategy is working properly and if not, what changes should be made by getting an idea from there. Google analytics is free to use one can add it to the regular use list if you are a blogger.
Contest marketing:
One of the fastest ways to get not paid traffic is by organizing contest on your website that is of any learning or the use of the visitor.
It is a great way to generate hundreds of inbound links which can be brought in many uses.
Social Bookmarking:
What is social bookmarking?
Social bookmarking is for people to store, organize, search, and manage "bookmarks" of web pages.
One of the fastest ways to get traffic or let's say viral traffic.
People who reach your site from a social bookmarking site are generally there because your Web site appeared in a search for topics they were interested in knowing about. So they are not just there because they were surfing and accidentally saw the content. Your content is being shown to them because it's relevant. Social bookmarking gives you a quality organic traffic.
Create free e-books:
Create and post free eBooks with some relevant content and give a link to your website there. People generally take this as a very good gesture and this definitely help in driving more traffic.
Drive traffic from YouTube:
YouTube isn't only about posting the description of your content but you can publish your content or a sneak peek of it in the form of video, to drive more engagement. Researchers say that a video content has a far heavier demand in the market because it not only saves the visitor time, but makes an idea understandable too.
Content strategy:
Content is the most important aspect of a blog agree?
You can never expect a visitor to read your content until and unless it doesn't provide value. Your content must be precise and compelling.
Also, if you are targeting an audience which already has enough resources then why would they read your content?
The visitor will honestly go through it only if it adds something to his existing knowledge. Else your content is vague for him.
You need to optimize what the top articles about that particular topic missing at and then solve that issue.
Many a times predicting what is going to happen is an important technique to drive traffic because you are going to be among few people under it who has written about it and ultimately it will help in driving traffic.
Other handy things you can bring in common practice:
You can recommend the good work under your niche and write or post something regarding that and give a linking to the original blog. Generally, bloggers notice this a lot and this can be taken a good gesture by you and he might do the same for you sometime who knows.
Use your blog's name as your same name on social media and other places like Quora, Yahoo Answers.
Join relevant Facebook Groups and post the link to your article. Don't decrease your value by posting it anywhere post only if it's relevant.
Join relevant Google + Communities.
Everyone has an idea about Pinterest and Reddit, therefore start bringing it into use.